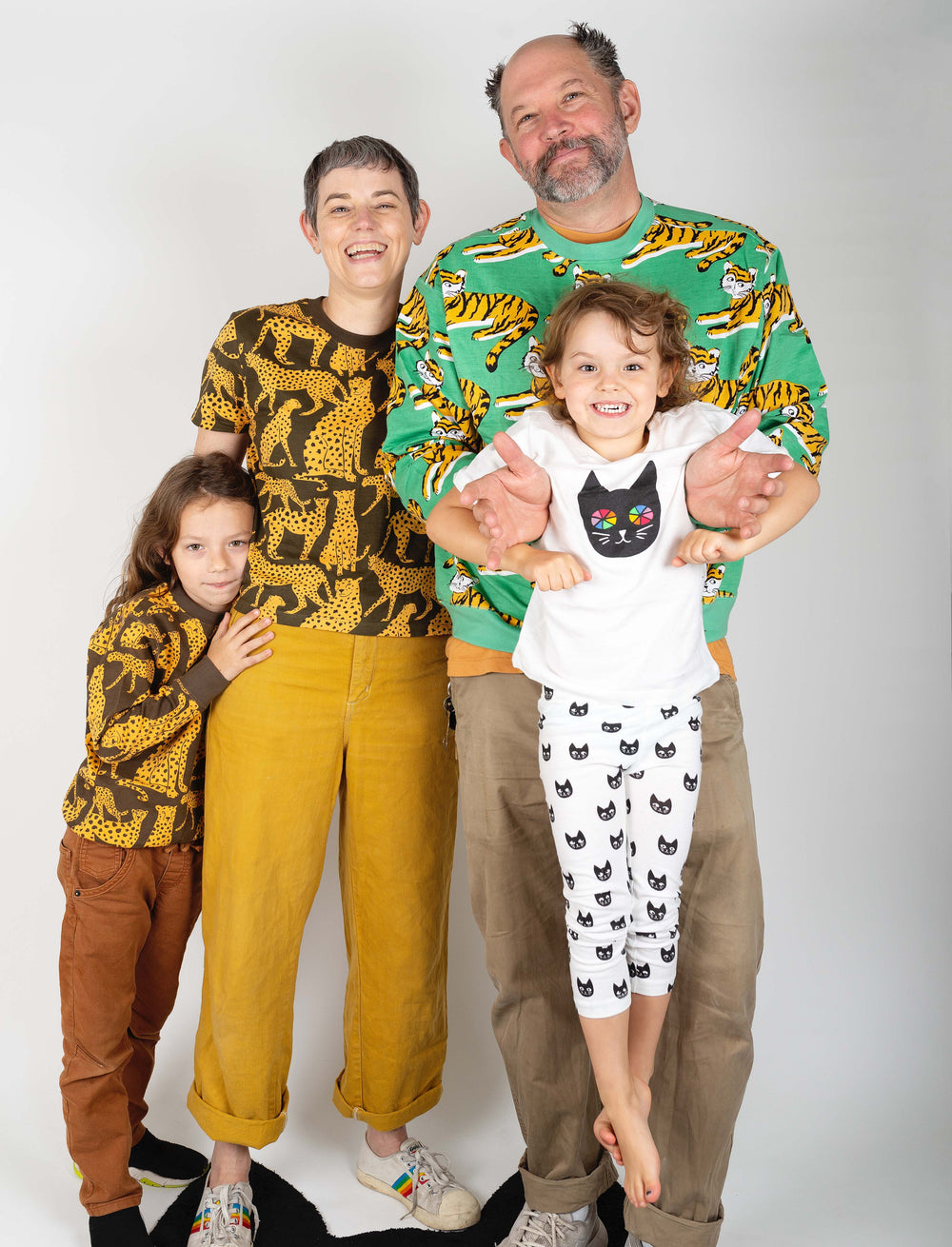 Baby Cats of California
A print designer by trade, cat mom/kid mom Kat founded Baby Cats when she discovered a lack of gender-neutral clothes for her son. With her love of bright colors and happy prints, Baby Cats celebrates cat lovers and kids of all ages (adults included!). 
Shop All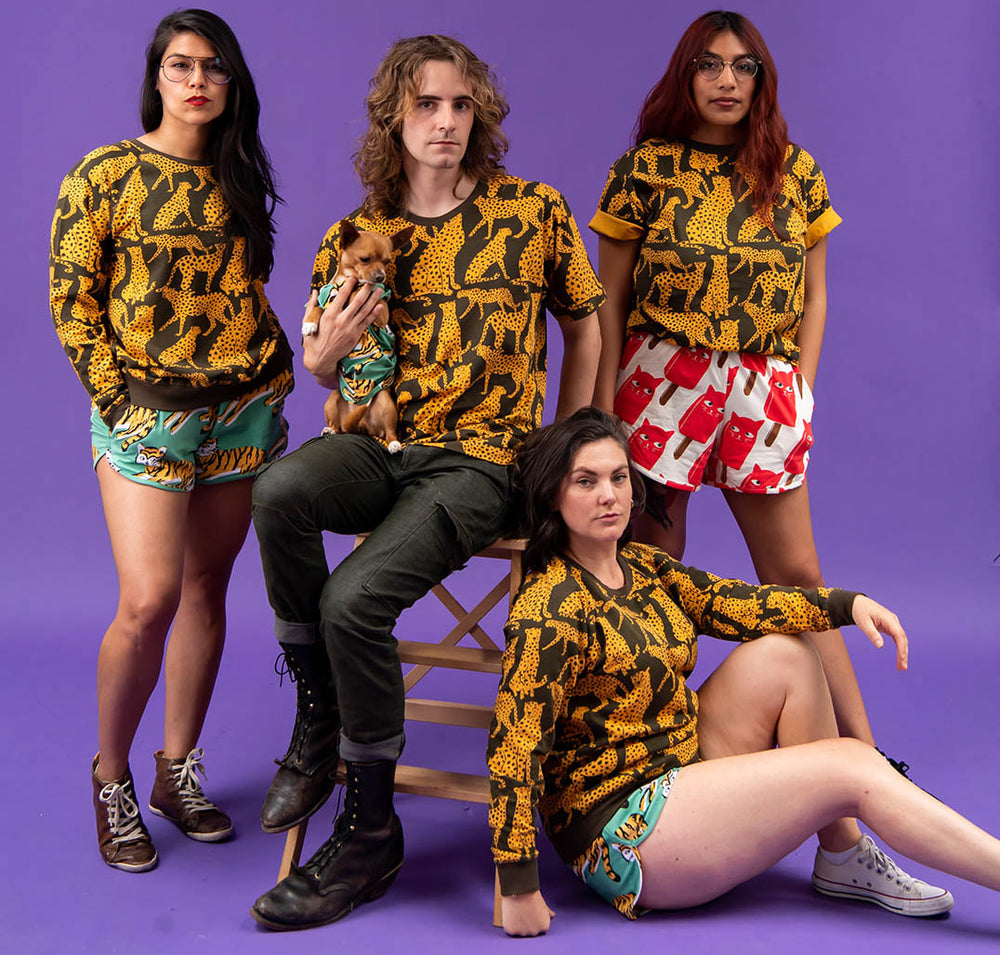 Baby Cats of California
From Catsicles to Rainbow Magic. Purrfectly designed for kids of all ages; kick, stretch, dance in our comfy cotton pieces. Made for all genders, there are no limits to how you can flex your Cattitude.

Cheetah Time
Shop Cheetah
Designed by a Mom

Both a mom and a print designer, I wanted bold, bright, playful clothes for my kids, so I founded Babycats in 2016.

Gender Neutral

Our clothes are designed for all people. Wear freely, with love.

Inclusive Sizing

We've added a broader size range in our adults category because at Babycats we support all body shapes and sizes.

Affiliate Sales

Our best salespeople have always been our fans. Let us reward you for your referrals by joining our affiliate community here.
Baby Cats of California now has an Affiliate Program!
By joining our affiliate team, you will receive a commission whenever a customer you refer buys products from our shop using your personalized affiliate link or coupon.
Join today!
Sign me up!