Shiny Happy Cloud People Holding Hands.... Need a bit of joy on your jacket? Check out our iron on Cloud Cat Patch!
Tote Bags are 18" high x 17" wide
Toddler sizing from 6 months to 6T. Adult Unisex sizing from XXXS-4XL.

Although we are moving away from gendered sizing, we understand that it might be easier for you to decide on which size is right for you by comparing to sizing you may have shopped for before. 

If you normally wear....

Women's XXS/Men's XXXS = SIZE 0

Women's XS/Men's XXS = SIZE 1

Women's S/Men's XS = SIZE 2

Women's M/Men's S = SIZE 3

Women's L/Men's M = SIZE 4

Women's XL/Men's L = SIZE 5

Women's XXL/Men's XL = SIZE 6

Women's XXXL/Men's XXL = SIZE 7

Women's XXXXL/Men's XXXL = SIZE 8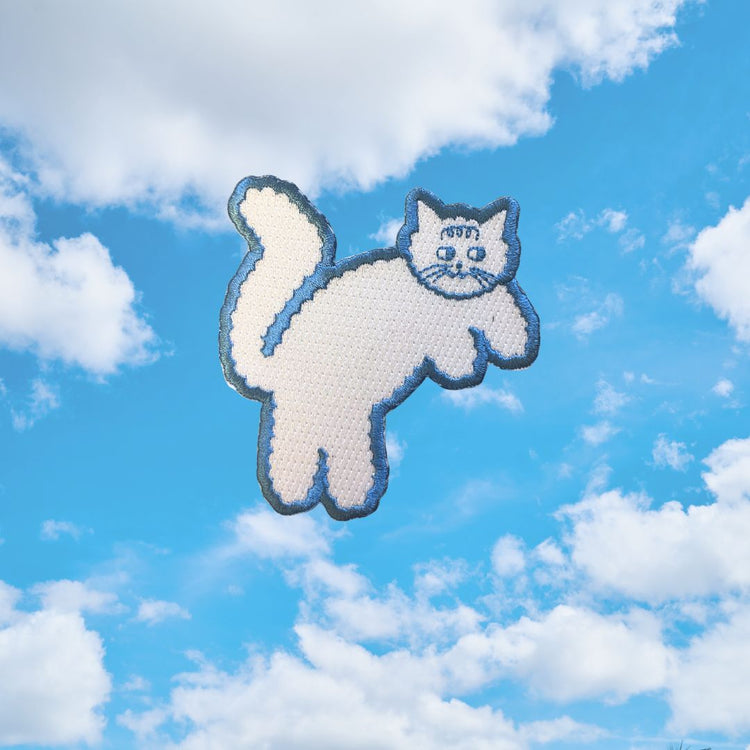 Packed With Love
Our packages come wrapped, purrfect and ready for a gift for yourself or for your favorite furriend.