Tiger masks make wearing a mask more fun! These masks go around your ear and are adjustable. Made of cotton and 2 ply.

Masks go well with a Tiger t-shirt. Take a look here!

Made of 100% cotton with 2 ply. These masks go over your ear with adjustable straps. They are comfortable and breathable. Made in Alameda, CA.

A print designer by trade, cat mom/kid mom Kat founded Baby Cats when she discovered a lack of gender neutral clothes for her son. With her love of bright colors and happy prints, Baby Cats celebrates cat lovers and kids of all ages (adults included!).
Tote Bags are 18" high x 17" wide
Toddler sizing from 6 months to 6T. Adult Unisex sizing from XXXS-4XL.

Although we are moving away from gendered sizing, we understand that it might be easier for you to decide on which size is right for you by comparing to sizing you may have shopped for before. 

If you normally wear....

Women's XXS/Men's XXXS = SIZE 0

Women's XS/Men's XXS = SIZE 1

Women's S/Men's XS = SIZE 2

Women's M/Men's S = SIZE 3

Women's L/Men's M = SIZE 4

Women's XL/Men's L = SIZE 5

Women's XXL/Men's XL = SIZE 6

Women's XXXL/Men's XXL = SIZE 7

Women's XXXXL/Men's XXXL = SIZE 8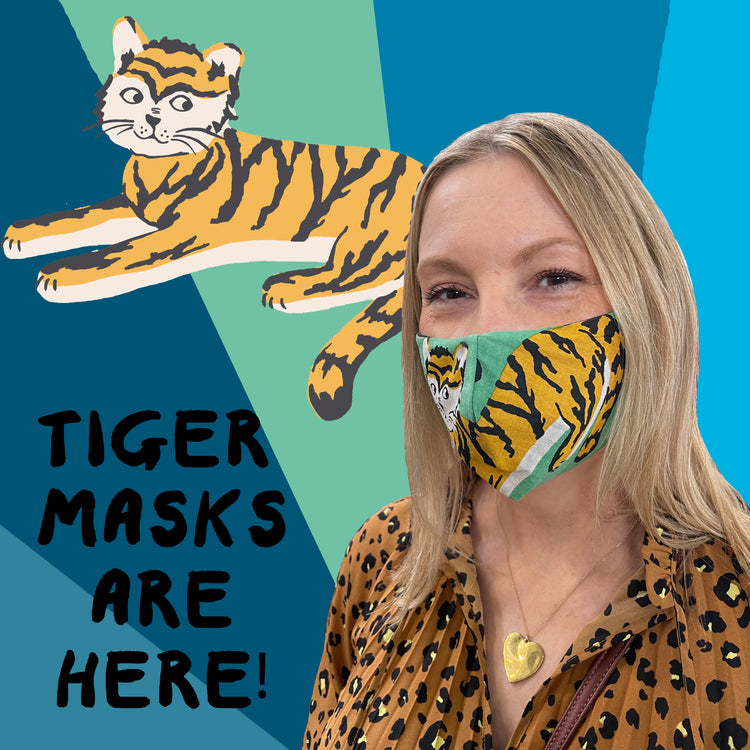 Packed With Love
Our packages come wrapped, purrfect and ready for a gift for yourself or for your favorite furriend.